Yes children, for those of you who remember the topic that long ago was closed on these very forums, my re-creation of GADV in RCT2 form has been raised from the dead (and it's all thanks to The Ghoulmaster...haha), with serious progress taking place thanks to GAH's amazing spotlights and FlyinPhil's excellent aerial photo's on his site. However before I begin posting updated screens I have a few rules that I would like to be followed so that this topic doesn't end up like the last one:
1. Please for the love of anything that's sane,
do not ask when it will be done.
I do not know, it may
never
get done. This was originally started 5 years ago in April 2004, so while I could guess I honestly would be wrong just like I was all those time before when I thought I could have it finished by a certain date.
2. I do not know how frequently I'll be able to update, so
please do not ask if it's dead or beg for updates
. I will come in and tell you guys if I have officially dropped the project, until then please just accept that I have other things to do other than play RCT2 and be patient. This was the main reason that the other topic was closed, and if it starts up again I will ask a mod to lock it and I will go back to working on it in silence.
With that out of the way, I'd like to present you with some new and some older screenshots of my recent and not so recent progress. Keep in mind that this is a 2006 "45th Anniversary" re-creation so certain things that are in the park today may not be there purposefully and that all of these images are "Works-In-Progress".
El Toro Entrance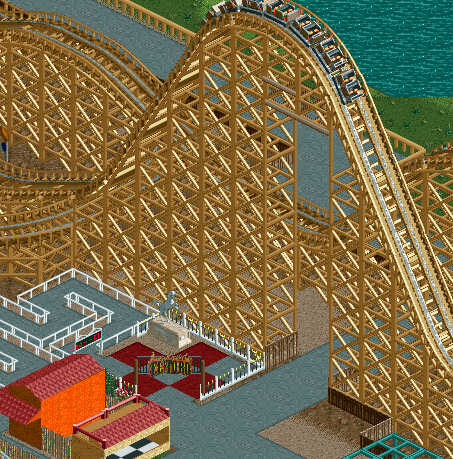 Fun Fact: Toro is currently the most intense ride in the park with a rating of 9.78 - how's *that* for accuracy?
Scream Machine Station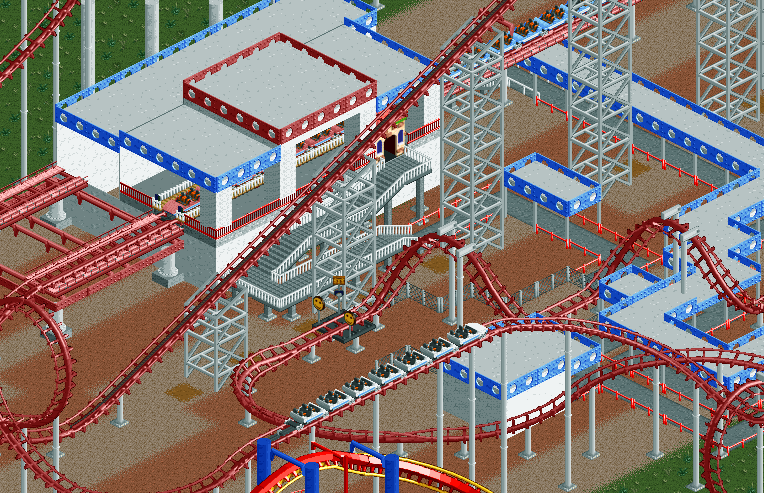 Superman: Ultimate Flight & Outer Mall (FYI: the flowers on the cake were removed because they kept dying, they will be added back later)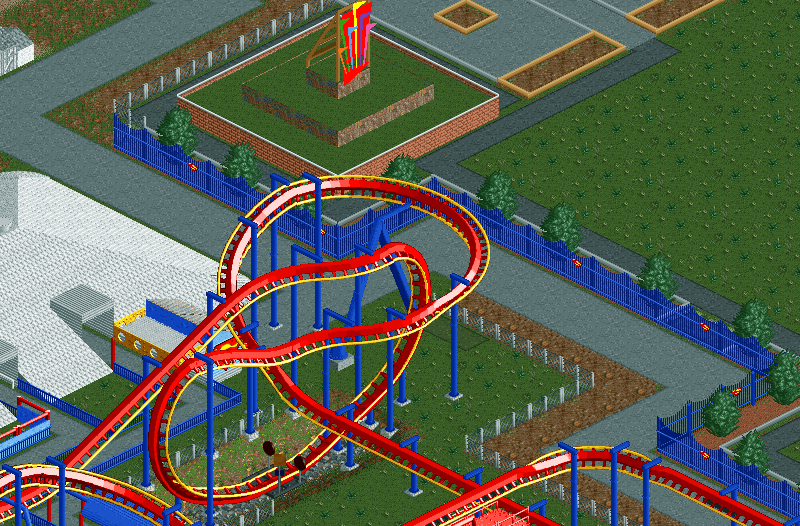 NITRO Station and Transfer (workbench screen, not placed in park yet)
And last but not least, a
Kingda Ka
teaser (this will most likely be the only look you guys get of Ka and GK, so savor it!)
That's all for now, still working as I post this on Great American Road Race and the Hanger, will try to post an update once I semi-finalize their placement and positioning.
-KC