Time in the Park 8:30am-8:30pm
Food/Drink
Mexican Buffet
Tons of Soda
Popcorn
Ride Count
Nitro 3x
Batman: The Ride 2x
The Dark Knight 1x
Superman: Ultimate Flight 1x
Green Lantern 1x
Kingda Ka 2x
Bizarro 2x
Runaway Mine Train 3x
El Toro 2x
Rolling Thunder: Right 1x

We were taken up the exit, which led us to the restricted area of Kingda Ka. Just the stairs alone provide some of the best shots of Kingda Ka.



Riders getting ready.



Wee!



Beauty at it's finest.



A train full of happy guests.



The Kingda Ka tour was so much fun. Our tour guides were great, they let us get some great shots, and even let us go into the Super-Soaker Building! A kind of picture that's once in a lifetime.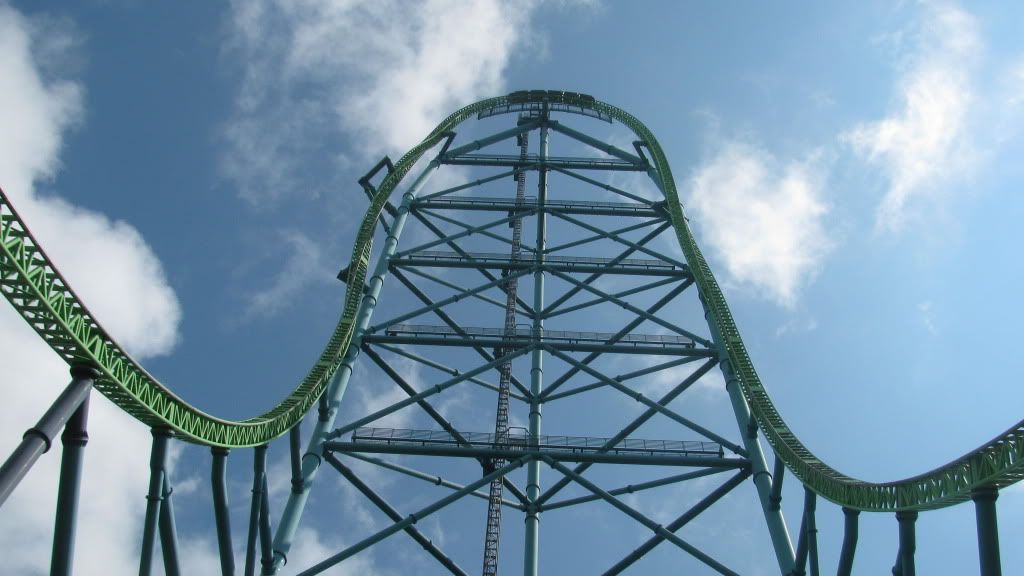 I was a pretty big fail on these shots. Haha.



Twistful.



Right under it.



I'm running out of words, so here's some more pictures.