I went to the park on Tuesday for the last 4 1/2 hours they were open. My phone said it was 88 degrees in Jackson and when I got to the park, my car was showing a temperature of 96. Not ideal weather but low crowds made it manageable. Nothing had a wait of more than 5 minutes.
Nitro was closed when I first got to the park and reopened later with the A and B trains running. I'm glad the C train was the train they chose not to run.
Batman was running 2 trains and later went to 1 train with no wait except for the front. I didn't go for a lot of rides with inversions today because of the temperature.
The only rides listed on the closed rides board were Kingda Ka and Zumanjaro. The Log Flume was closed the entire time I was at the park.
I rode Congo Rapids for the first time in 3 or 4 years since it was so warm. I stayed mostly dry, others on the raft got soaked.
I also tried the front row on El Toro. Normally it has an extra 8+ train wait and when I went back to the ride at around 8:45, the station was empty except for a few people waiting for the last couple of rows. The view in the front row was great and I found the air time at the drop before the twister section a little too painful so I'll probably continue to try to ride in the last 2 cars.
When I took the Skyway, DiveMachine was at the Frontier Adventures station. It's always cool to see someone from the site at the park.
Ride Count:
Nitro, 5x
Batman, 2x
The Dark Knight, 2x
Skull Mountain, 3x
Bizarro, 1x
Congo Rapids, 1x
Runaway Mine Train, 2x
Skyway, 1x
El Toro, 5x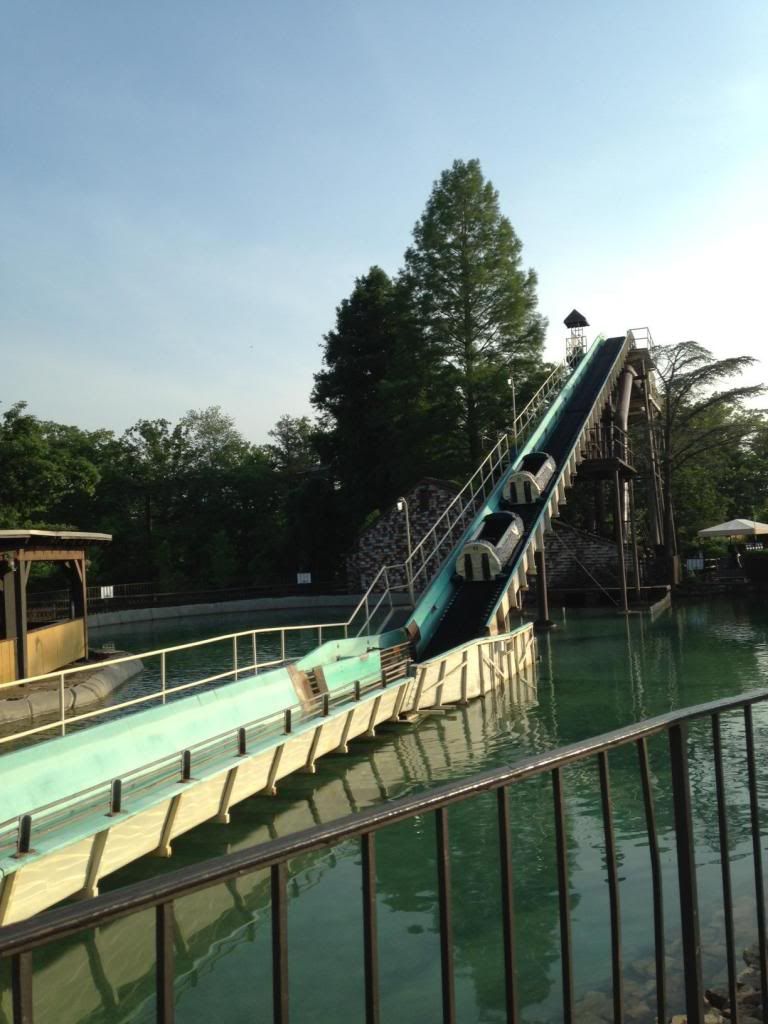 The Log Flume was not working
Most of the stations looked like this during the last 2 hours the park was open. Even before that, I didn't see a line going out of a station.