I was up in Allentown for part of this past weekend and spent some time at Dorney those 2 days.
Friday night the park opened up at 6 and unlike Great Adventure opening the gates early and having rope drop, Dorney doesn't open the gates until 6. With low crowds it only took a couple of minutes to get in but on a busy day I could see it being an annoyance.
I started the trip with 2 rides at Talon with no wait. Wild Mouse had no one in line which is rare to see even on a slow day. 4 cars were running as normal and the brakes throughout the ride didn't seem to be on as strong as in past years where you would slam into the lap bar. It was better because of that but still not nearly as good as The Dark Knight.
Hydra was next with a middle row had minor rattling, not enough to ruin the ride.
Both sides of Dominator had no wait. I know I have said it before but Zumanjaro kind of ruined Dominator for me. Dominator is a fun ride except the drop feels so short compared to Zumanjaro.
The Whip was running with strobes again since it is Haunt, even though it wasn't dark out yet.
Thunderhawk had a completely empty station and in the front row wasn't too rough.
Steel Force had been cycling empty trains and finally opened at around 7. This was the only ride line with a 3 train wait and after a couple of rides, the line had gone away to a 1 train wait. For my 3rd ride, I waited 3 trains for the front row.
Near Steel Force is the new Trick or Treat indoor Haunt attraction. Even with low crowds and the rides not having waits, the Haunt attractions looked popular and Trick or Treat had a 2/3 full queue.
Cedar Creek Flyers were next and the entrance for the Asylum is right next to the entrance for Cedar Creek Flyers. Even with so many people entering the Asylum line, Cedar Creek Flyers had no wait. The ride cycle really needs to be at least another 20 or 30 seconds. I know at other parks like Kings Island that may not work with the longer lines and I think at Dorney they could get away with a longer ride cycle because of the non existent lines.
I rode Possessed twice both times in the last row since I like going up the back spike further with the holding brake.
I went back to Thunderhawk and then to Hydra this time getting the front row and the rattling was much worse in the front and finished the trip riding Wild Mouse and Talon again.
Steel Force's sign with blue lights added
On Saturday I got to the park at 11:30, 30 minutes past opening and already there were more cars in the lot than the night before. Wild Mouse had around a 25 minute wait already.
Talon had no wait and after 2 rides there and riding Hydra again I saw Thunder Creek Mountain was running. I had thought it was closed for the season. Because I had yet to ride it this year I walked back to White Water Landing to put my phone, keys and wallet in a locker because you get soaked and walked down to the ride. With it a little humid and around 80, getting cooled off felt good. After going back to the locker I went to ride the Turbo Drop side of Dominator twice, Thunderhawk which was again running 1 train and rode Zephyr.
Steel Force had a 1 - 2 train wait and after getting 3 rides in I went again to the Cedar Creek Flyers. The more I ride the Flyers, the more I like them. It is a lot of fun to move the ride vehicle around and see how high you can get it to go. If I didn't think the low capacity would be a problem at Great Adventure, I'd really like to see them added there as well.
While riding Steel Force I saw Thunderhawk's line was now into the switchbacks which you don't see often.
Like the night before I rode Possessed 2 more times, and went back to the Whip and then Talon.
The park was starting to fill up when I was leaving at 2:30 and I heard that the lines were up to an hour for some rides later in the day.
I miss this ride a lot. It was removed sometime in the late 90s and I remember going to the park in 2000 and seeing the ride was no longer there.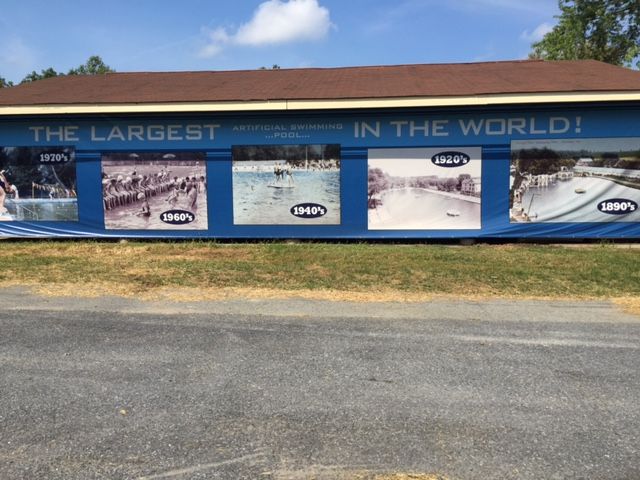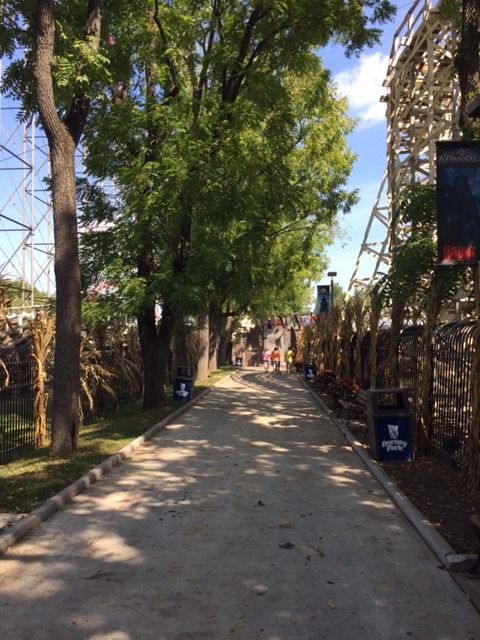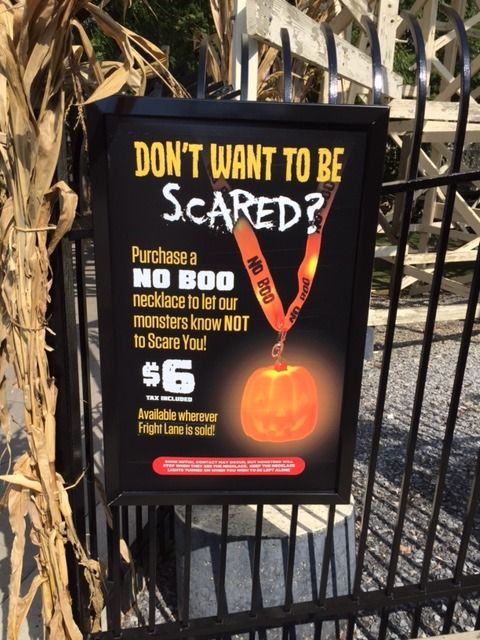 Great Adventure may have gotten rid of their Ghoul Repellent. Dorney has something similar and not just for kids. On Friday night I saw people walking around the midways wearing these necklaces and also in line for the Haunt attractions with them.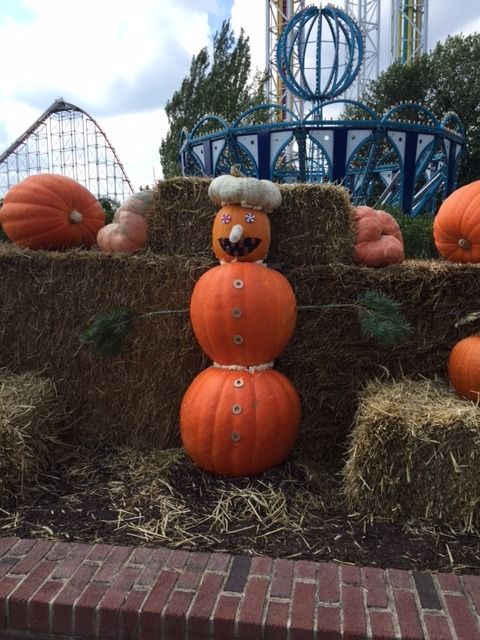 Blackout returns for a 2nd year and again is only accessible if Fright Lane is purchased.