With the park closed Friday and bad weather on Saturday I thought the park might be crowded on Sunday. The previous Sunday wasn't crowded and this trip to the park had even lower crowds.
I entered the park at 2:45 and went to Nitro first. 2 trains were running and it was a 1 train wait. I was able to get 3 rides in just having to change seats once. It was a little cold with the wind, not too bad though. The ride crew at Nitro was great. They were really trying to get everyone excited to ride the coaster and were running the "lucky train" where a train that cheered and clapped loud enough got to re-ride. Even though the ride was almost a walk on, the people on the train were happy to get a re-ride
Even with 1 train running Batman was still going out with empty rows. I was hoping it would be running forwards again since it is now October.
Skull Mountain had no wait, same with Runaway Mine Train. Bizarro was running 2 trains and the flames were running which was surprising because rides like the Skyway and Parachutes were closed because of the wind. I think Bizarro runs better with 2 trains instead of 3 because they were barely stacking with 2 trains and the 3rd train of riders is usually just waiting on the brake run.
El Toro was a station wait which is always great to see.

Superman was running 1 train and was a station wait. You know the park is empty when the line isn't out of the station especially when running 1 train. Like Superman, Green Lantern was running 1 train with a station wait.
I haven't ridden Kingda Ka since May and saw the station was half empty. I went for the 2nd row and it was running rough. In past years, when the ride was a walk on I would normally go for 3 - 5 rides and it almost gave me a headache on this trip so I didn't go back for multiple rides.
Zumanjaro like everything else was a walk on. For my first ride I got the seat on the right of gondola 1 and it was cool to be so close to the spiraling track of Kingda Ka. I went back and rode in gondola 2 and then gondola 3, this time sitting at the left seat closest to the other side of Kingda Ka.
I went back to Skull Mountain and then Nitro waiting 2 trains for the front row and moving to a middle row for a re-ride.
It was probably my best trip of the season just going from coaster to coaster without waiting more than a few minutes for anything.
Ride Count:
Nitro, 5x
The Dark Knight, 2x
Skull Mountain, 2x
Runaway Mine Train, 2x
Bizarro, 2x
Superman, 1x
Green Lantern, 1x
Kingda Ka, 1x
El Toro, 2x
Zumanjaro, 3x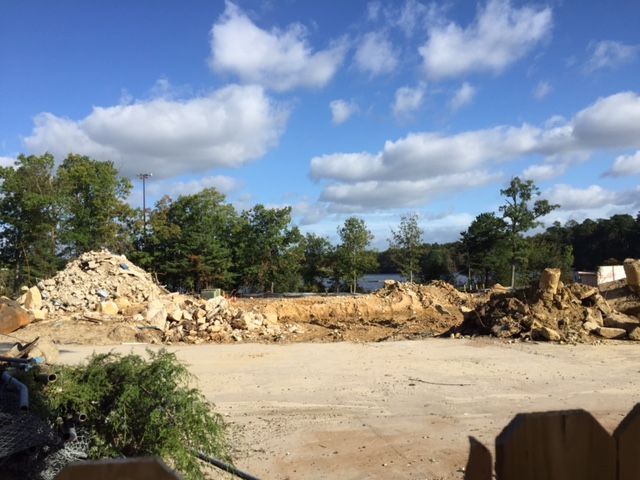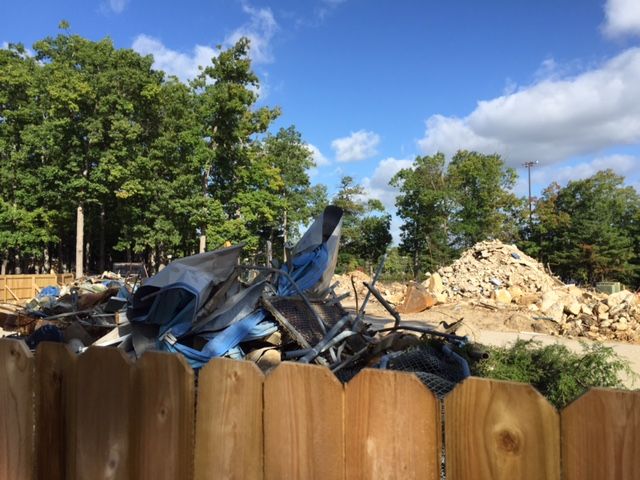 This is what the lot looked like at 5:45 p.m.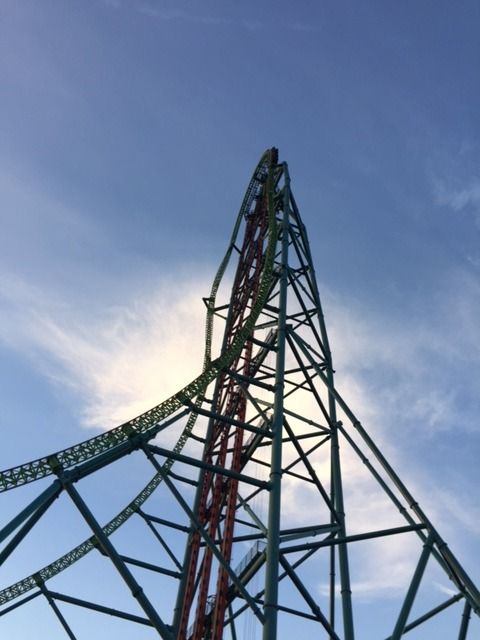 The green lights on the fog looked really cool.