It was a little strange to go to Great Adventure today. Normally it is the offseason by now and going to the park on a weekday in November when it was in the mid 70's out was different.
I got my 2016 pass at the gate and thought I had to go to season pass processing to add parking and the dining pass since the paper said to go to season pass processing with the parking pass voucher except it was already added at the gate. Since I was right next to the ride I went to Green Lantern first with 2 trains running. It was a station wait and the ride was running well today.
There were no attendants at the ride entrances because of the lack of employees and Flash Pass was not in use.
Zumanjaro was next and there was also no attendant at the turnstyles where they direct you to a gondola from the regular line, single rider line and Flash Pass line. It was basically just go to whatever gondola had a few people waiting since it was just a wait for the next cycle. After getting 3 rides I went to use my dining pass for lunch since lunch expires at 3:00. The only food places open were a couple of places in the Boardwalk area, the ones near the fountain and Granny's in Adventure Alley. I waited 25 minutes at the Main St. Deli which I later heard was one of the shorter waits. A lot of people were in line as it was getting close to 3:00 and I'm sure they missed out on being able to use the dining pass for lunch.
Nitro was next running 2 trains with the 3rd train already being taken apart under the station. The B and C train were running and the C train is a little smoother. I rode 5 times waiting around 10 minutes each time.
The Dark Knight was not running the pre-show. I don't mind that it wasn't running after seeing it to so many times. It was a 10 minute wait with the line into the pre-show room. The line moved much faster than normal since I have waited at that point after the pre-show was over and it has been up to 20 minutes.
I went back to Nitro for another ride with a station wait and back to the Golden Kingdom. Kingda Ka's line was at the 30 minute sign and was a 20 minute wait. I went for the 3rd row which wasn't too rough.
Zumanjaro was still a walk on and they were offering re-rides if no one was waiting for the gondola you were riding in. I got 4 rides and went to Superman that was also a walk on with 2 trains running.
The lines at the food places for dinner were much shorter than at lunch.
I didn't get a chance to ride El Toro because I had heard that it was running 1 train with multiple breakdowns and had an hour wait most of the day. I was going to try to get there right before closing but ran out of time.
It was nice to get an extra trip in before Holiday In The Park starts and I'm really looking forward to another 2 months of coaster riding before the offseason really begins.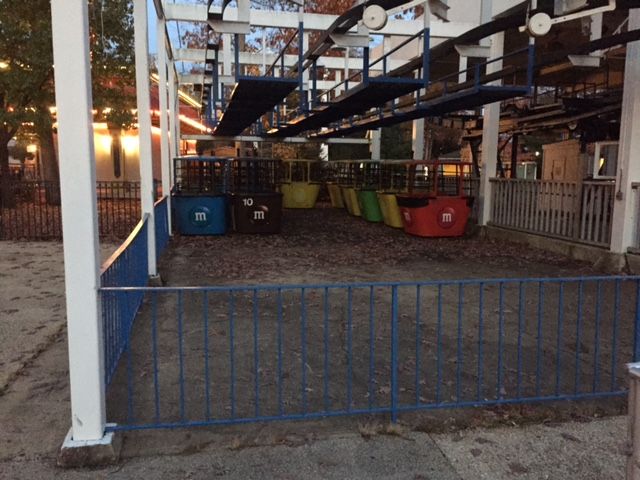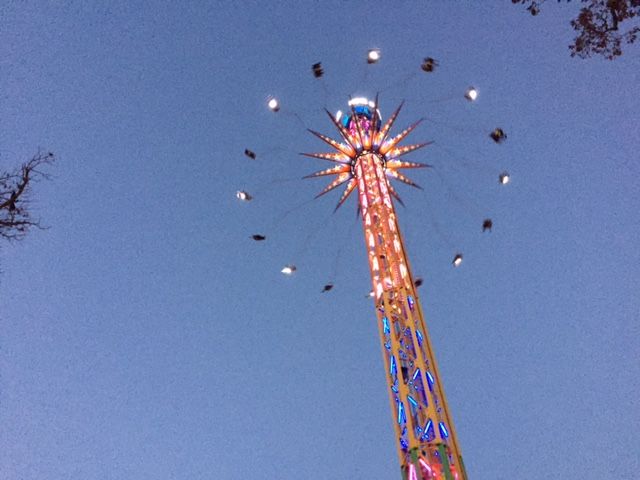 It was strange walking past the closed game booths and closed restaurants.